Countermythologies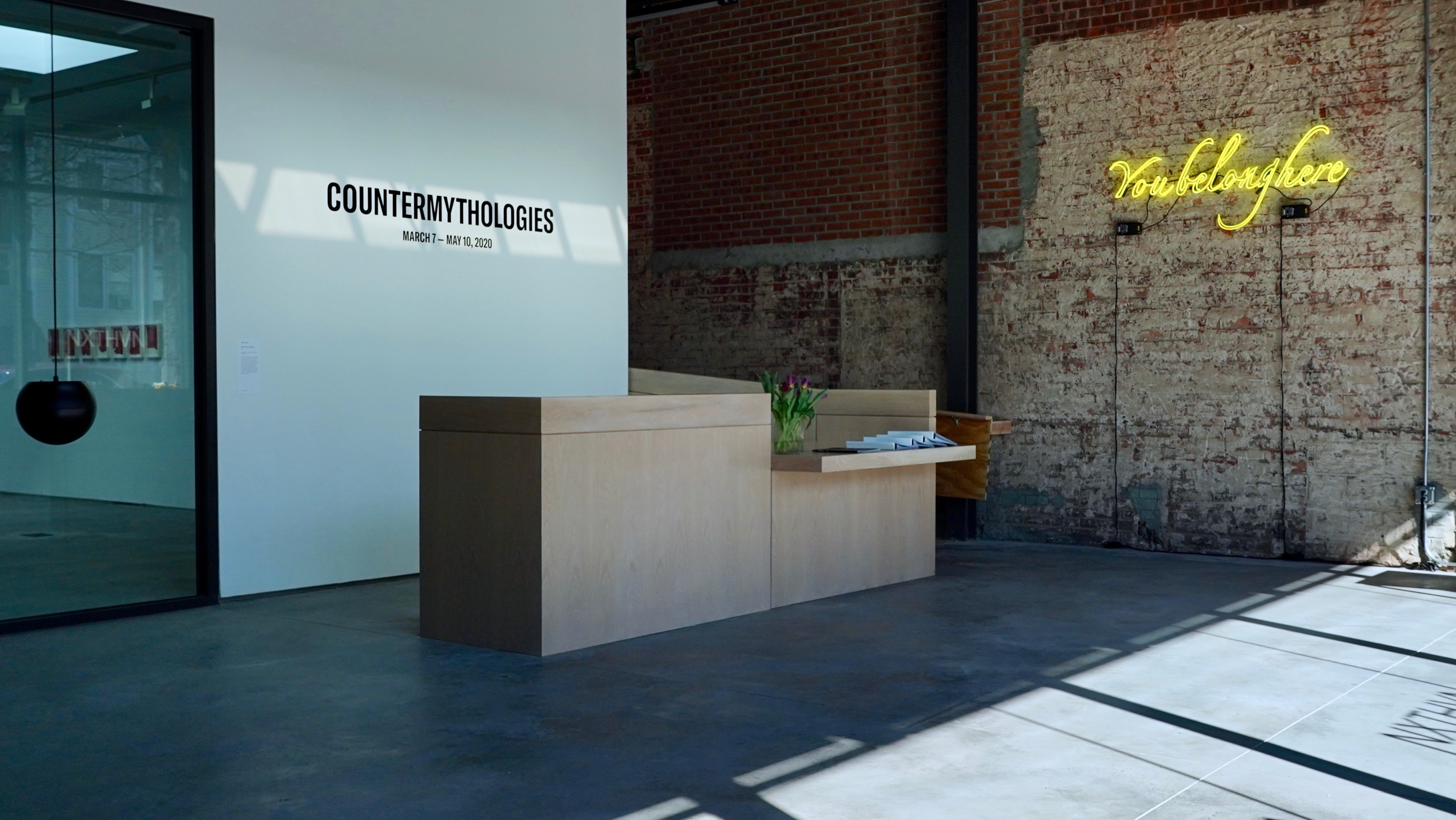 NXTHVN
169 Henry St.
New Haven, CT 06511
On View
March 7- July 19, 2020
Organized by
Zalika Azim
Riham Majeed
Ana Tuazon
Engaging with subjects like the afterlife of slavery, the sharing of stolen land, and language as a tool of imperialism, the works in
Countermythologies
challenge the myth of U.S. national identity and belonging that promises "liberty and justice for all," as it fails to deliver these for most citizens. Through stories, provocations, and laments, the exhibition offers alternative understandings of what American belonging could look and sound like.
While there is no singular or universal experience of living in the United States of America, for many, life in this country has been dually defined by the conditions of colonial violence and efforts to survive and thrive in spite of it. This exhibition considers how the omission and manipulation of these narratives within a historical record render our understanding of the past gravely incomplete.
Countermythologies
asks what artistic interventions can do to counter this omission.
By highlighting the fractured nature of history and actively reimagining it through the lens of personal experience, these works engage in a contemporary form of history making that blurs the line between fact and myth.
Countermythologies
proposes that when the narratives we tell about ourselves change, so will the futures we are able to envision.