"Do Not Underestimate Our Power": The Art World Activism of Howardena Pindell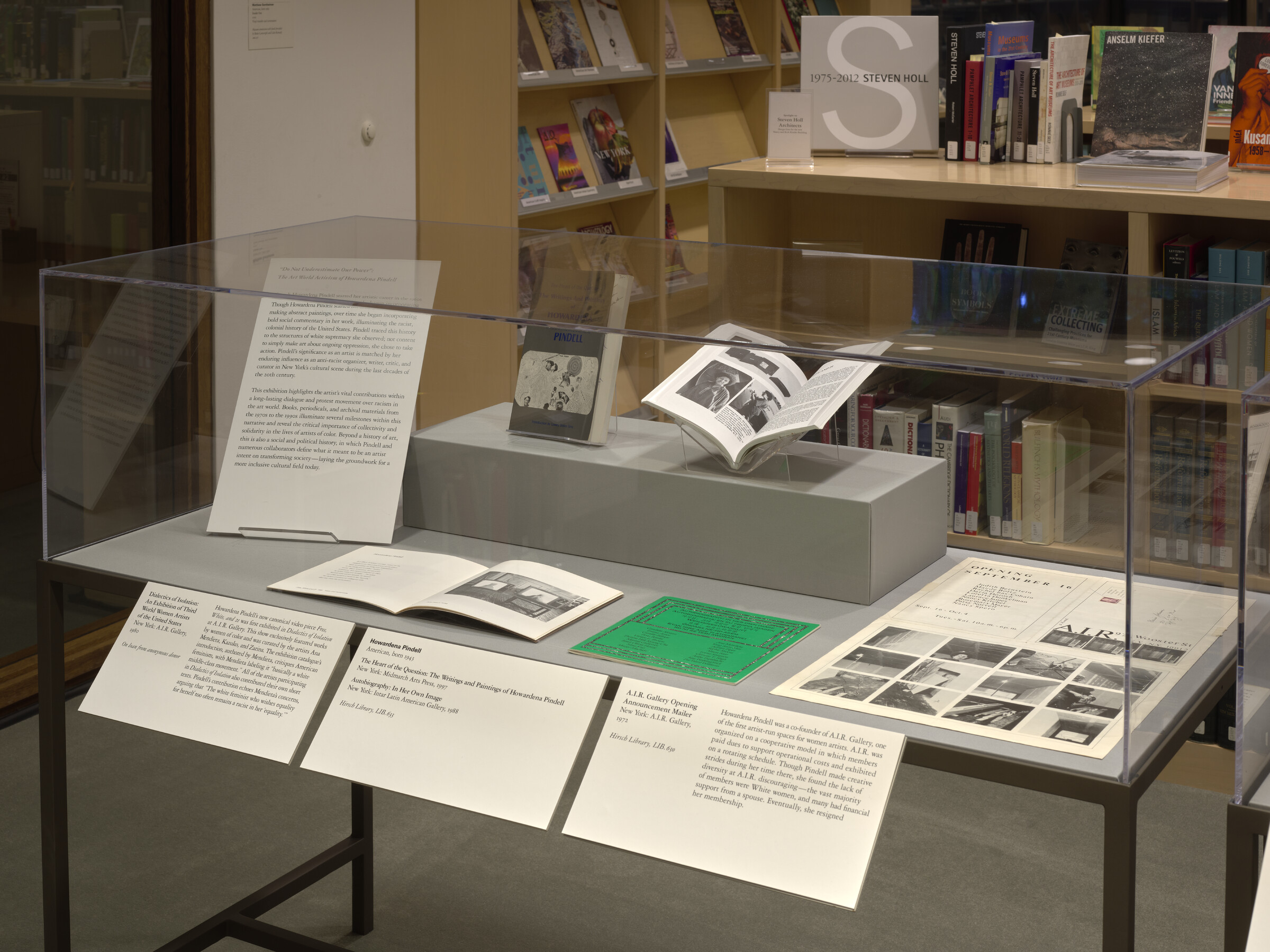 Hirsch Library, The Museum of Fine Arts Houston


1001 Bissonnet, Houston, Texas 77005
On View
March 24–July 10, 2021
Organized by
Ana Tuazon
Though
Howardena Pindell
started her artistic career in the 1960s making abstract paintings, over time she began incorporating bold social commentary in her work, illuminating the racist, colonial history of the United States. Pindell (born 1943) traced this history to the structures of white supremacy she observed. Not content to simply make art about ongoing oppression, she chose to take action. Pindell's significance as an artist is matched by her enduring influence as an anti-racist organizer, writer, critic, and curator on New York's cultural scene during the last decades of the 20th century.
Do Not Underestimate Our Power
highlights Pindell's vital contributions to a long-lasting dialogue and protest movement over racism in the art world. Books, periodicals, and archival materials from the 1970s to the 1990s illustrate milestones within this narrative and reveal the critical importance of collectivity and solidarity in the lives of artists of color. Beyond a history of art, this exhibition also offers a social and political history, in which Pindell and numerous collaborators define what it meant to be an artist intent on transforming society—laying the groundwork for a more-inclusive cultural field today.